In the scope of the IMAGE-IN, BMD supports several colleagues in their Ph.D.'s. Shibarjun comes directly from the Leibniz-Institut für Photonische Technologien e.V. and has been deeply involved with our team.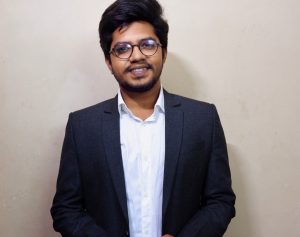 Short summary about Shibarjun
Shibarjun Mandal is 28 years old, from Kolkata, India. He holds a bachelor's degree in Electrical and Electronics engineering from West Bengal University of Technology. For his master's degree he pursued the course on Intelligent automation and Robotics from Jadavpur University, Kolkata. During his master's degree he was really fascinated with computer vision, image processing and its application in medical field. On his master's thesis, he developed a new statistical and CNN based adaptive segmentation method to segment anomalies from wireless endoscopy images.
During his study he also worked on a few IOT projects at CSIR-Central Mechanical Engineering Research Institute, followed by volunteering children's education at an NGO. After his master's degree, he started working as a research fellow at Jadavpur University, on developing a device capable of diagnosing a disease from body odor and breath.
Research topics
The topic of research for Shibarjun is "Localizing the pathogen and monitoring host response in tissue infections". He started working with infected bone tissue to understand the pathogenesis during hematogenous osteomyelitis. The first part of his project was focused on the preparation and image acquisition of infected tissues using H&E-brightfield, fluorescence and Raman imaging at Uniklinikum Jena and Leibniz IPHT, Germany.  The second stage is mostly developing algorithms to automatize the bacteria localization process from the acquired multimodality images, followed by extracting host response imaging features.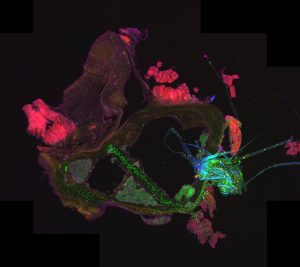 Progress with internship
Shibarjun wants to learn how to work with different digital medical image extensions and investigate currently developed, open source code to develop new ideas for his project. So far, he knows how to work with CZI (Carl Zeiss image) and DICOM (Digital Imaging and Communications in Medicine) image extension using the Python programming language. He developed an algorithm for fluorescence images, which can automatically locate the bacterial region in the tissues, returning their exact coordinates and area.
In the near future, he plans on publishing his mentioned work and release it as open source software or as a plugin in ImageJ.  Later on, he will start working with H&E stained brightfield images of different conditioned bone tissues to characterize them automatically.
Way to go Shibarjun!
Stay tuned for more updates by following us on social media: