Building the future now
With a valuable research team, we are actively involved in innovative projects.
Valuable research and innovation team
Experienced
Strong collaboration with Universities, R&D institutes and other companies to improve the processes and change healthcare.
Focused
We build solutions straight to the point, focusing on users needs and requirements.
Active
We integrate new technology to create fast and smart health care processes, creating a breakthrough and making our clients more competitive.
Bioinformatics
Medical imaging
Data and text mining
---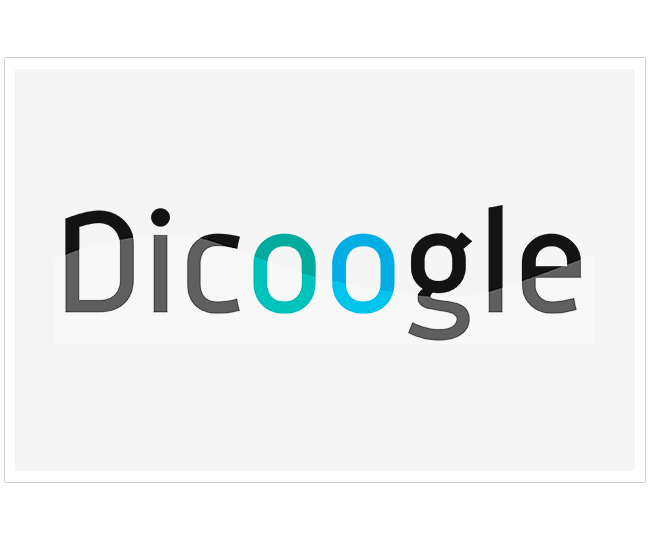 Dicoogle
Dicoogle is a PACS platform to develop new kinds of DICOM repositories allowing to make extensions like, for instance, storage in different technologies. It offers a full set of DICOM services and a web application to support the search, quick view and management the PACS archive.
Neji
Neji is a flexible and powerful platform for biomedical information extraction from scientific texts, such as patents, publications and electronic health records.
HfPT – Health from Portugal
Goals: The HfPT aims to position Portugal as a world reference hub in the design, development, and production of advanced solutions aimed at the health markets, based on innovation and technology.
Role: BMD will participate in the following tasks: 5.2.7 Planning and non-invasive intraoperative localisation system in breast cancer surgery using AR and AI; 5.3.2 Neoplasms and lung cancer and 5.3.4 Augmented Reality system for viewing data from processed blades
Financial: PRR

TELEGRAFT
Goals: This project aims to create an arteriovenous graft (AVG) that is puncture safe, anti-thrombotic, has drug releasing abilities, and is equipped with sensors for remote monitoring of blood pressure, blood flow, tissue integrity, and infection.
Role: BMD is responsible for building a telemonitoring software system to handle the data received from optical sensors embedded in blood vessels, with a major goal to pick up any signs of incipient infection.
Financial: HORIZON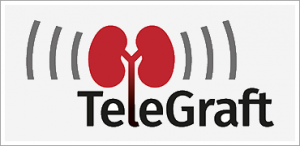 EPND
Goals: It will begin a five-year effort to establish a self-sustaining network that will support the discovery, harmonization, storage and analysis of high-quality clinical samples and data from neurodegenerative disease research.
Role: BMD is responsible for build a collaborative platform for data and sample sharing, to accelerate the discovery and validation of biomarkers for neurodegenerative diseases
Financial: H2020 / IMI2

iPATH
Goals: To create an intelligent platform for collaborative archive, visualization, and reviewing of
clinical pathology imaging studies.
Role: BMD is responsible for the development, testing, and presentation of the iPATH platform.
Financial: FEEI

SIARC
Goals: To provide laboratories with a higher capacity to test citizens and fasten the presentation of results to everyone involved, through the creation of a decision support system for Covid-19 testing management.
Role: BMD is responsible for the development, testing, and presentation of the SIARC platform.
Financial: Centro2020, 15/SI/2020, I&D Empresas, COVID-19

IMAGE-IN
Goals: To develop a collaborative cloud-based system able to collect pathology imaging studies, extract
and indexes features and to develop improved data analysis algorithms for the 3D visualization of infected cells
using 3D image stacks.
Role: BMD offers two positions within the European Industrial Doctorate.
Financial: Marie Skłodowska-Curie Innovative Training Network (MSCA-ITN-EID) of the European Commission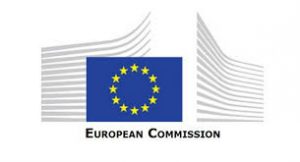 RHAQ CENTRO-04-3559-FSE-000079
Scope: Hiring of Highly Qualified Human Resources (SME or CoLAB).
Goal: The hiring of a human resource with previous knowledge and experience in the PACS-DICOM universe and in artificial intelligence algorithms in the context of digital medical imaging for the development of automatic decision support tools.
Financial: Fundo Social Europeu (FSE)
MammoAssist
Goal: To insert on the market a tool that helps in the early diagnosis of breast cancer.
Role: The MammoAssist project suggests creating a tool capable of helping professionals in the early
diagnosis of breast cancer, through the automatic detection of microcalcifications in mammographies.
Financial: P2020

RHAQ CENTRO-04-3559-FSE-000025
Scope: Hiring of highly qualified Human Resources (SME).
Goal: The hiring of a Human resource with knowledge and previous experience in the PACS-DICOM universe for the development of an ICT platform for archiving, distributing and visualizing medical images of digital pathology.
Financial: Fundo Social Europeu (FSE)
HemoSpec
Goal: Develop a highly innovative technological platform for early, fast and reliable medical
diagnosis of sepsis, using a minimal amount of patient's blood.
Role: BMD Software is the leader of the work package responsible for developing the decision model,
the centralised knowledge-base and the infrastructure that enables the communication between the several
processing modules.
Financial: FP7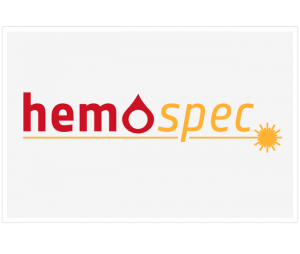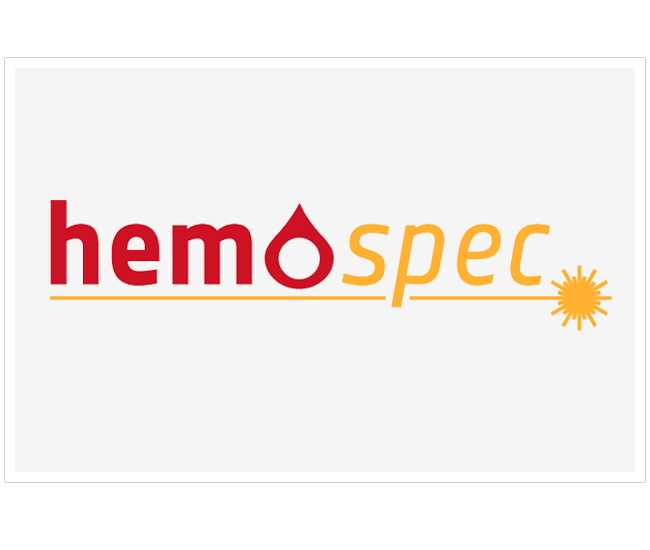 MedBioinformatics
Goal: Create and develop medically-driven integrative bioinformatics applications focused on
oncology, CNS disorders and their comorbidities.
Role: BMD is responsible to lead the work package of user needs. There are three main goals that
BMD is leading: 1) create and promote software development guidelines in translational bioinformatics;
2) gather interactively and analyse the user requirements to leverage effective biomedical applications;
3) assess the software tools developed in the framework of the project.
Financial: H2020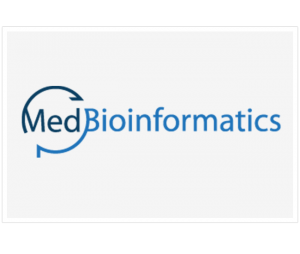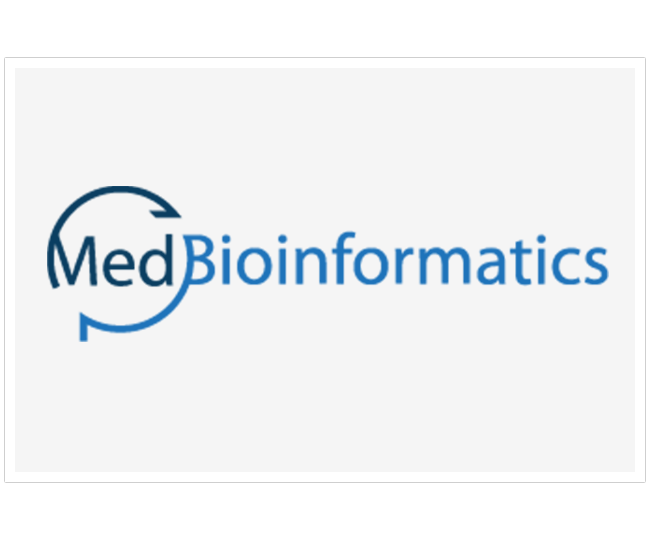 EuroLeish.net
Goal:To develop ICT solutions to streamline the diagnosis and treatment of cutaneous
leishmaniasis in underserved regions
Role: Build a centralized health record database to link patient's data collection, clinical
images, and lab test results for diagnosis and treatment monitoring.
Financial: Marie Curie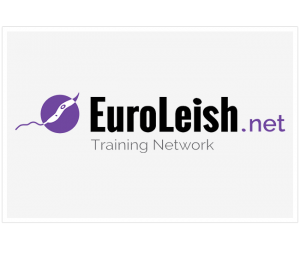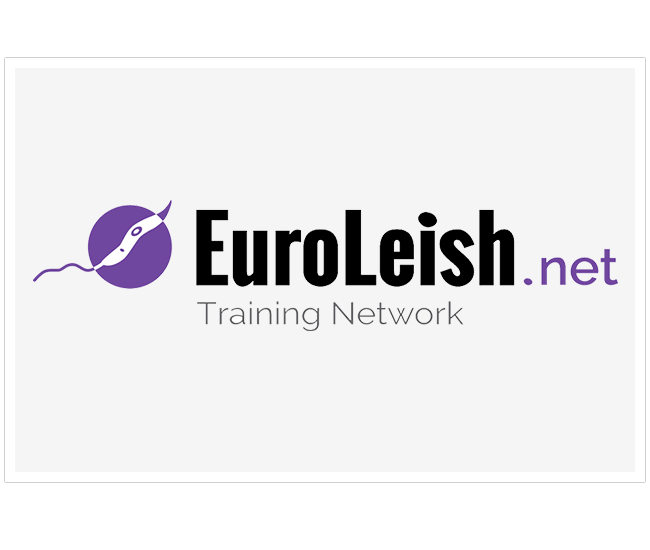 Screen-DR
Goal:Create a distributed and automatic screening platform for Diabetic Retinopathy, based on the
state-of-the-art Picture Archiving and Communication Systems (PACS) management, Machine Learning and
Image Analysis.
Role: Contribute in the development of the collaborative platform and diagnostic workstations
Financial: H2020
NetPathology
Goal: NetPathology intends to create a large scale medical repository to support tele-pathology,
allowing a faster transfer of information and reduced costs.
Role: SME partner with medical imaging project at ACTTIVATe. The idea is to create a strategic
plan for a telepathology solution supported on digital image standards and develop a new solution for
digital pathology DICOM compliant.
Financial: H2020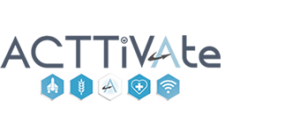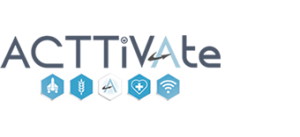 Journal articles
Yubraj Gupta, Carlos Costa, Eduardo Pinho, Luís A. Bastiâo Silva. Improving the Visualization and Dicomization process for the Stacked Whole Slide Imaging. IEEE International Conference on Bioinformatics and Biomedicine (BIBM), 2021
Tibério Baptista, Luís Bastião Silva and Carlos Costa. Highly scalable medical imaging repository based on Kubernetes. IEEE International Conference on Bioinformatics and Biomedicine, 2021
Rui Lebre, Luís Bastião Silva and Carlos Costa. A Cloud-Ready Architecture for Shared Medical Imaging Repository Journal of Digital Imaging, 2020

Luís Bastião Silva, Alina Trifan, José Luís Oliveira.

MONTRA: An agile architecture for data publishing and discovery.

Computer Methods and Programs in Biomedicine, 2018 (IF 2018: 2.503).

Luís Bastião Silva, RC Jimenez, N Blomberg, José Luis Oliveira.

General guidelines for biomedical software development

F1000Research, 2017.

Tiago Godinho, Rui Lebre, Luís Bastião Silva and Carlos Costa.


An efficient architecture to support digital pathology in standard medical imaging repositories.

Journal of Biomedical Informatics, Volume:71:190-197. Elsevier. 2017 (IF 2018: 2.753).

Eriksson Monteiro, Carlos Costa and José Luis Oliveira


A Cloud Architecture for Teleradiology-as-a-Service.

Methods of Information in Medicine, 2017 (IF 2016: 1.8).

Eriksson Monteiro, Carlos Costa and José Luis Oliveira


A De-Identification Pipeline for Ultrasound Medical Images in DICOM Format.

Journal of Medical Systems, 2017 (IF 2016: 2.456).

Tiago Godinho, Carlos Viana Ferreira, Luís Bastião Silva, Carlos Costa.

A Routing Mechanism for Cloud Outsourcing of Medical Imaging Repositories

. IEEE Journal of Biomedical and Health Informatics, vol. 20, no. 1, p. 367-375, January 2016 (IF 2015: 2.093)

David Campos, Sérgio Matos, José Luís Oliveira.

A document processing pipeline for annotating chemical entities in scientific documents

. Journal of Cheminformatics, vol. 7, no. Suppl. 1, p. S7, January 2015 (IF 2013: 4.54)

Frederico Valente, Luís Bastião Silva, Tiago Godinho, Carlos Costa.

Anatomy of an Extensible Open Source PACS

. Journal of Digital Imaging, vol. 29, no. 3, p. 284-296, June 2016 (IF 2015: 1.406).

Martin Krallinger, Obdulia Rabal, Florian Leitner, Miguel Vazquez, David Salgado, Zhiyong Lu, Robert Leaman, Yanan Lu, Donghong Ji, Daniel M Lowe, Roger A Sayle, Riza Theresa Batista-Navarro, Rafal Rak, Torsten Huber, Tim Rocktäschel, Sérgio Matos, David Campos, Buzhou Tang, Hua Xu, Tsendsuren Munkhdalai, Keun Ho Ryu, SV Ramanan, Senthil Nathan, Slavko Žitnik, Marko Bajec, Lutz Weber, Matthias Irmer, Saber A Akhondi, Jan A Kors, Shuo Xu, Xin An, Utpal Kumar Sikdar, Asif Ekbal, Masaharu Yoshioka, Thaer M Dieb, Miji Choi, Karin Verspoor, Madian Khabsa, C Lee Giles, Hongfang Liu, Komandur Elayavilli Ravikumar, Andre Lamurias, Francisco M Couto, Hong-Jie Dai, Richard Tzong-Han Tsai, Caglar Ata, Tolga Can, Anabel Usié, Rui Alves, Isabel Segura-Bedmar, Paloma Martínez, Julen Oyarzabal, Alfonso Valencia.

The CHEMDNER corpus of chemicals and drugs and its annotation principles

. Journal of Cheminformatics, vol. 7, no. Suppl 1, p. S2, January 2015 (IF 2013: 4.54)

David Campos, Jóni Lourenço, Sérgio Matos, José Luís Oliveira.

Egas: a collaborative and interactive document curation platform

. Database, vol. 2014, no. 10.1093, p. 1-12, June 2014 (IF 2014: 3.372) (IF 2013: 4.457)

Luís Bastião Silva, Carlos Costa, José Luís Oliveira.

DICOM Relay over the Cloud

. International Journal of Computer Assisted Radiology and Surgery, vol. 8, no. 3, p. 323-333, May 2013 (IF 2013: 1.659)

Luís Bastião Silva, Carlos Costa, José Luís Oliveira.

A PACS archive architecture supported on Cloud services

. International Journal of Computer Assisted Radiology and Surgery, vol. 7, no. 3, p. 349-358, May 2012 (IF 2012: 1.364)
Conference articles
Olga Fajarda, Luis Bastião Silva, Peter R. Rijnbeek, Michel Van Speybroeck, José Luis Oliveira.

A Methodology to Perform Semi-automatic Distributed EHR Database Queries

. 11th International Conference on Health Informatics, Funchal, Portugal, 2018

Rui Lebre, Luis Bastião Silva, Carlos Costa.

A performant and fully DICOM compliant Web PACS for Digital Pathology

. CARS 2018, Berlin, Germany, 2018

Fabio Maia, Luis Bastião Silva, José Luis Oliveira.

Biomedical informatics – How to choose the best tool for each task

. Medical Informatics Europe conference, MIE 2018, Gothenburg, Sweden, 2018

Rui Lebre, Luis Bastião Silva, Carlos Costa.

Shared Medical Imaging Repositories

. Medical Informatics Europe conference, MIE 2018, Gothenburg, Sweden, 2018

Eriksson Monteiro, Carlos Costa, José Luis Oliveira, David Campos and Luís Bastião Silva.

Caching and Prefetching Images in a Web-based DICOM Viewer. 29th International Symposium on Computer-Based Medical Systems – IEEE, 2016


Tiago Godinho, Luís Bastião Silva, Carlos Costa.

Integrating Multiple Data Sources in a Cardiology Imaging Laboratory

. 18th International Conference on E-health Networking, Application & Services (HealthCom 2016), September 2016

Sérgio Matos, David Campos, Renato Pinho, Raquel Silva, Matthew Mort, David N. Cooper, José Luís Oliveira.

Assisted Mining and Curation of Genomic Variants using Egas

. Proceedings of the Fifth BioCreative Challenge Evaluation Workshop, Sevilla, Spain, p. 396-402, September 2015

Sérgio Matos, José Sequeira, David Campos, José Luís Oliveira.

Identification of chemical and gene mentions in patent texts using feature-rich conditional random fields

. Proceedings of the Fifth BioCreative Challenge Evaluation Workshop, Sevilla, Spain, p. 76-81, September 2015

Sérgio Matos, André Santos, David Campos, José Luís Oliveira.

Neji: a BioC compatible framework for biomedical concept recognition

. Proceedings of the Fifth BioCreative Challenge Evaluation Workshop, Sevilla, Spain, p. 17-21, September 2015

Pedro Sernadela, Pedro Lopes, David Campos, Sérgio Matos, José Luís Oliveira.

A Semantic Layer for Unifying and Exploring Biomedical Document Curation Results

. Bioinformatics and Biomedical Engineering, Proceeedings of the Third International Conference, IWBBIO, Part I, Granada, Spain, vol. Part I, p. 8-17, April 2015

Luís Bastião Silva, Carlos Costa, José Luís Oliveira.

Semantic search over DICOM repositories

. IEEE International Conference on Healthcare Informatics 2014 (ICHI 2014), Verona, Italy, September 2014 5