PACScenter has just received a new update and new functionalities have been added, and several improvements were made. Check out these new features and improvements in PACScenter's latest version.
New features
New image payload format:
A new image payload format enables flexible attribute retrieval. In particular, this supports additional DICOM tags in label profiles, should more attributes ever be necessary or deemed useful to present alongside the images. This is particularly helpful since it is possible to extend the DICOM tags list to be present in the visualization hangings without upgrading PACScenter.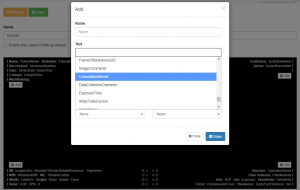 Figure 1. DICOM tag list.
Shared desktop cache with prefetching service:
A new shared desktop cache with prefetching service enables one shared cache space for all users in a workstation, reducing disk space occupation and network traffic.
Patient ID column in search:
Administrators and staff will now be able to see a Patient ID column in the viewer's search tables if desired.

Figure 2. Patient ID column.
In addition to these three new features, several improvements were made. See some examples:
Added support for measurements in scans describing an ultrasound region;
Improved mammography image auto-fitting algorithm, reduced frequency of discrepancies in image positioning;
Improved desktop app bundling, makes installation sizes smaller and updates faster;
Loading feedback is now provided per sub-view;
Improved server logging, with deduplicated log lines;
Optimized window level calculations, faster and more robust to missing window levels;
User feedback is provided on bad patient or study identifiers;
Improved performance on single study retrieval, especially for patients with a large study history.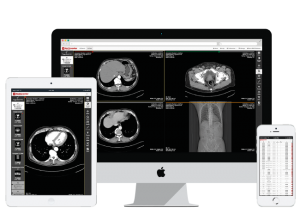 Stay tuned for more update on PACScenter by following us on social media: