Some imaging centres and clinics are small and can be easily managed on-site, with a simple, basic PACS running. However, for other scenarios, it is very important to have a high capacity platform to archive and view your medical imaging studies.
In those moments, it is important to have a solution that is prepared to archive millions of studies while providing seamless and optimized workflows, but also one that allows managing all the infrastructure from one place, with no issues.
PACScenter has been helping IT managers and health care professionals to manage multi-facility screening programs in several countries, teleradiology platforms for radiology teaching all over the world and country-wide management of hospital's medical imaging studies. To aid in all these tasks, the Organization Management section, specially developed for these scenarios, is available in PACScenter.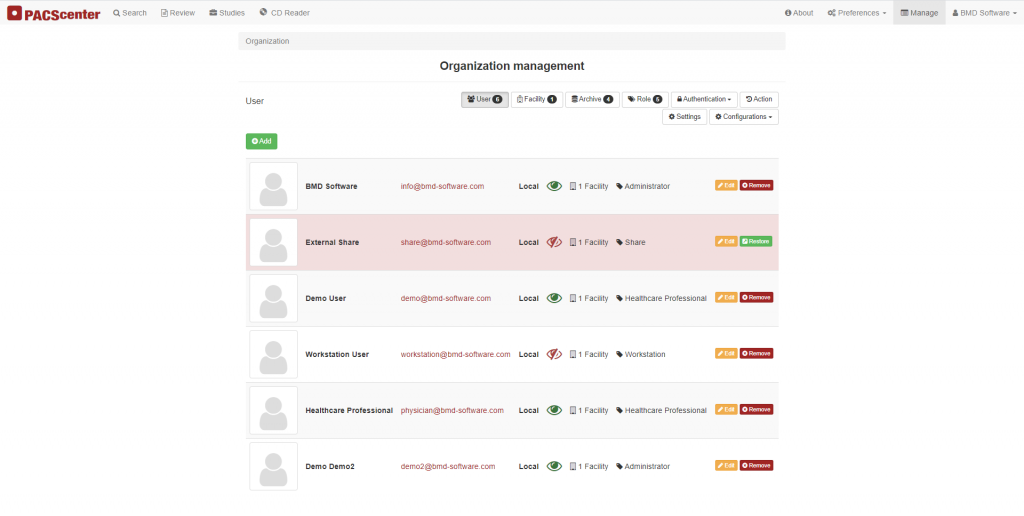 Figure 1. PACScenter's Organization Management section.
The organization management section in your PACS will allow you to configure several options, so you can determine and adjust everything to your needs. More specifically, you will be able to configure:
PACS users;
Facilities information;
The archive;
The roles of your users;
Authentication methods;
Hanging protocols;
Viewer personalization;
Keyboard shortcuts;
And many more.
Users and Facilities
The User and Facility section in PACScenter is very simple to navigate and configure. In this section, you will be able to add, remove or edit your users and facilities which are associated with your organization. Did you know PACScenter has an unlimited number of users, independently of the license chosen?
Archive
The Archive section allows configuring multiple DICOM nodes for Query/Retrieve and storage. For instance, if you have multiple PACS you can configure them all here, and they will appear on the search page of each user that is related to your organisation.
Roles
In the Roles section, you can perform the management of user privileges, regarding the information that they can see in the PACScenter. It is possible to create custom roles, with a specific name, that can be linked to each user and will limit what they see by enabling or disabling the options available. This is a particularly useful feature if you have several health care professionals with very distinct roles in your practice.
For example, if there is a group of people using PACScenter which should not access specific information, the administration must simply go to this section, click "Edit" on the role associated with that group of people and mark the desired permission red. Users with that role will no longer be able to see that information. 
In addition, you can also simply have some roles which will not need a determined tool or PACScenter functionality. For example, a radiologist technician does not report so, in this section, you can associate that technicians' user with a role that has the "Report" permissions marked in red.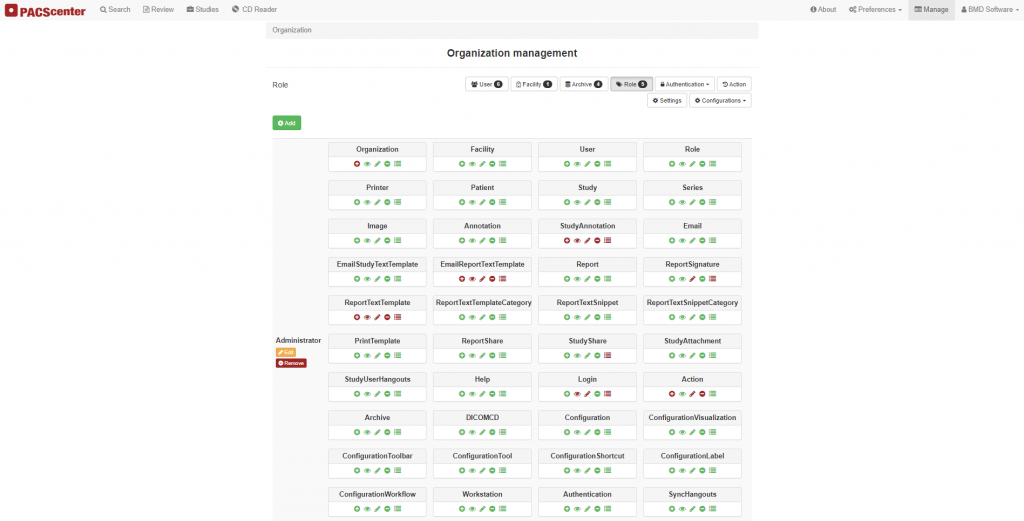 Figure 2. PACScenter's Role-based access control configurations.
Authentication
Currently, PACScenter supports several levels of authentication via Active Directory and LDAP. In the authentication section, you will be able to create several attributes and attribute a role to each filter. After that, each user with that role will be authenticating via that method. PACScenter also supports TOKEN authentication and, in the case of other applications. PACScenter provides APIs that allow the generation of tokens easily and quickly. There is also Oauth authentication and API secrets. 
Action
PACScenter lets you keep an audit trail of user actions, like logins and the facility in which they have performed those actions. Additionally, you can filter the results that this section provides by the user and/or date.
Configurations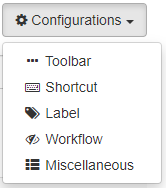 In the Configurations, it is possible to manage the default settings of the PACScenter Viewer for the users of your organization. It is possible to customize the Toolbar by changing the place of the tools or even remove them completely, so your users' actions won't be cluttered by tools that will never be useful to them.
You can also change the keyboard shortcuts, the labels which will appear in the images, and you also have several Miscellaneous tools, that allow changing the default languages, menus locations, etc.
Furthermore, it is in the Configurations section where you can define your Hanging Protocols and determine the general workflow for each imaging modality.
Figure 3. Configurations
Do you want to know more about PACScenter's Organization Management section? Contact BMD Software at info@bmd-software.com.