Newborn screening is a vital health program that aims to identify certain rare genetic and metabolic disorders in newborns. Early detection and treatment can greatly improve outcomes for affected infants. However, managing the large volume of data involved in screening programs can be challenging, especially in the case where the screening process is made at multiple geographically distant health centers.
NeoCheck comes to address these challenges (Figure 1). This web platform streamlines the screening process, allowing healthcare providers and public health institutions to quickly and easily record and manage newborns' demographic data and screening results.
With this solution, all the entities involved in the newborn screening program can effortlessly keep track of the newborn information flow, from the moment it is collected at a health center, right up until the arrival of the blood card and demographic files (Figure 2).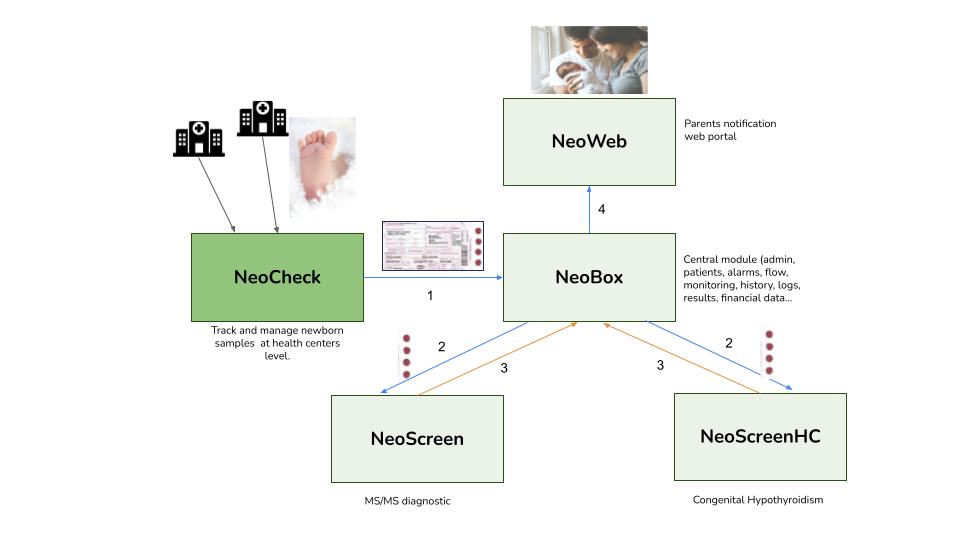 Figure 1 – Newborn information flow.
Some of the features and benefits:
Keeps track of each newborn screening process, since the collection.

Alerts for the blood cards expiration due to delivery delays. 

Reduces the risk of errors and improves efficiency by removing duplicate newborn information entries.

Provides statistics and users management for each health center.

Facilitates communication, through notifications, between public institutions /administrators and health centers.

Provides one central platform for the management of all health centers.

Ensures data security: data will never be stored in the health centers, but rather on a secure centralized server.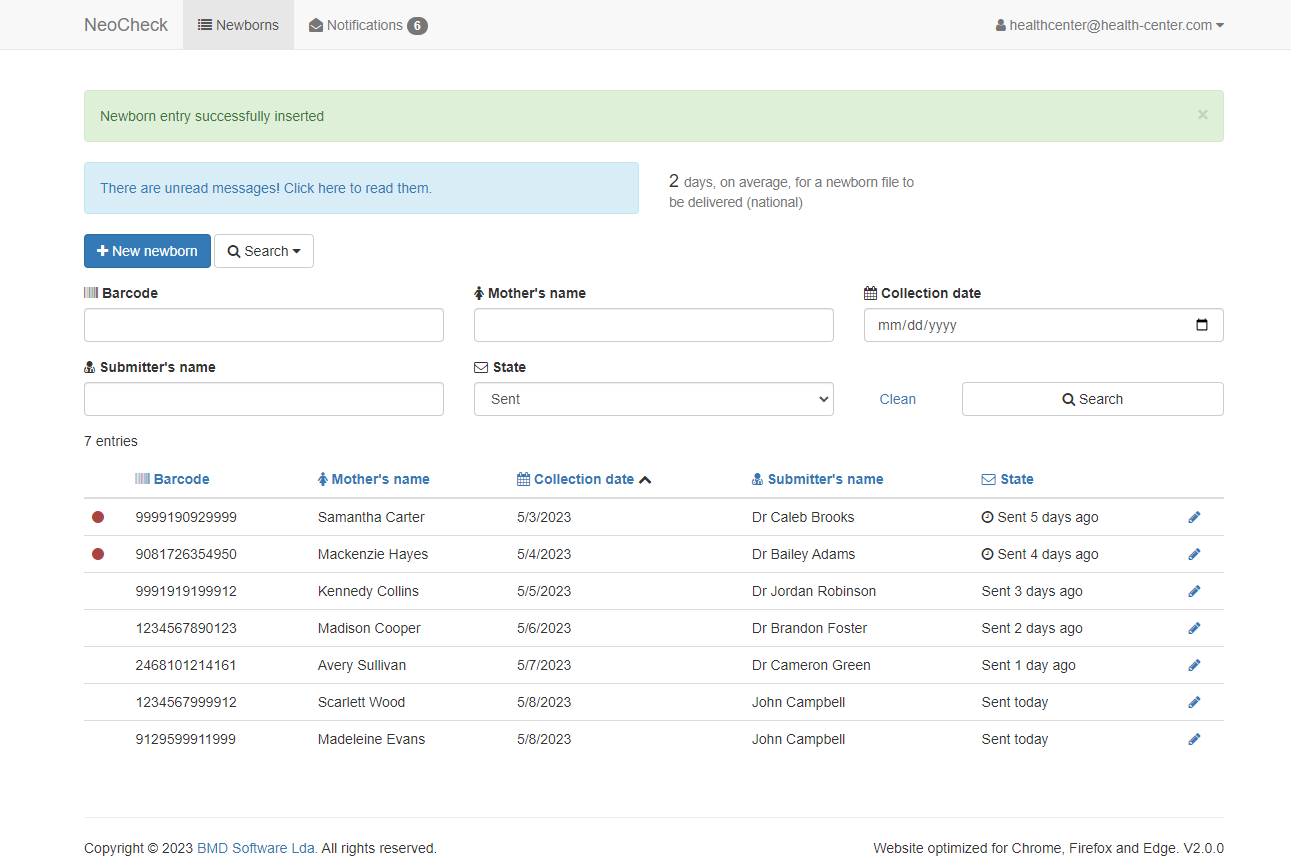 Figure 2 – Health center pending newborns page.
Current use case in the Portuguese context:
BMD has been partnering with the Portuguese public newborn screening program and has received positive feedback from healthcare centers and public health officials. The platform has successfully proven to be a powerful support in the management of the screening processes and in improving overall efficiency.
In combination with our other NBS software products, NeoCheck offers healthcare providers and public health institutions the tools they need to deliver the best possible care to newborns by representing a significant advancement in the management of the newborn screening program.